This on the other hand looks entirely gay.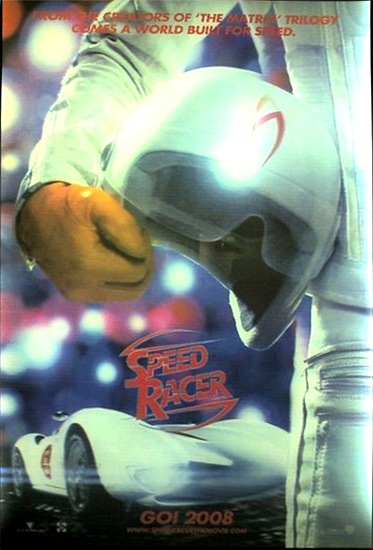 http://www.apple.com/trailers/wb/speedracer/trailer3/medium.html
Asian guy wrote:
"Hey, give us our movie back!"
Clown ass Speed and Racer X-tra Retarded wrote:
"No, its ours now. We will enjoy the toys, tv show spinoffs and cereal marshmellows as well, since no one in Hollywood writes anymore we have continued to bite comic books, manga and 80's cartoon shows. Now go back to being cast as someone for us to beat up."
Someone really should burn Hollywood to the ground.