Lyrically I'll come down to your level for this battle... nothing personal.
Aight before I start I want y'all to look at this faggot...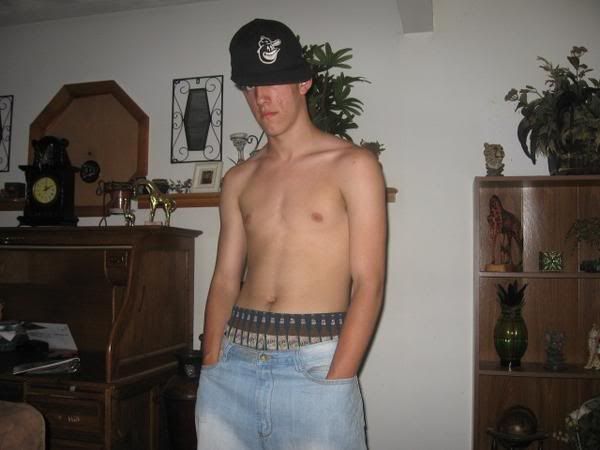 I know you can't stop laughin
come on Brandon that's NOT saggin
you're UGLY as shit! plus you can't spit
tell your mom to buy you some pants that fit
that pic's tragic, I ain't concerned with your age
you look weak as fuck, keep that bird in it's cage
my verses provoke fear in the heart of this broke queer
who's a Hall of Shame vet yet still allowed to post here
dude ya rep is gone, beneath the dirt I'm stepping on
while I'm resting on the throne of the upper echelon
it looks like somebody poured acid on your damn face
you got potential but against me you'll stay in last place
I'll beat the breaks off this AIDS stricken rapist victim
I ain't kiddin! this guy thinks ass tastes like chicken
you're a fucking loser dude! I know you have no friends
whenever ya pic is taken I pity the camera lens
you have NO chance to win, you don't really want it
ya chest looks like a slice of bread wit pennies sitting on it
get some lotion for ya skin cancer you piece of shit rapper
I'll spit daggers and pummel you until my fist shatters
this punishment is cruel but I'm always prepared to school ya
poopin on this poot butt, the rapping version of Ferris Bueller...
fuck this shit I'm out.
Truth