Rich Deluxe wrote:
Mic Check wrote:
If you wanna see a white cat throw it down who actually has game, peep my dude Chase Budinger.
yeah man, his volleyball background must help with that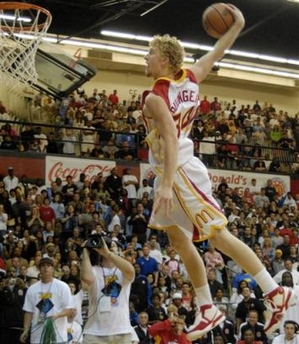 Word. I think he was the top volleyball player in the country back in 2006, but chose to play ball for Arizona instead of Volleyball. My dude is a future 1st round pick.

_________________

"Speed knots on ya head make ya niggas bleed burgundy."